Protects both people and your cleaning equipment
Hygiene – as well as the requirements associated with hygiene issues – are becoming more and more important, and this applies not only to particularly sensitive areas. As a result, the market shows an increasing interest in products equipped with antibacterial properties.
The innovative antibacterial tank coating Hako-AntiBac® protects the plastic and reduces fungal and bacteria development. This feature not only extends the service life of the tanks but also ensures improved hygiene and reduced odor development as well as lower consumption of tank-cleaning disinfectants.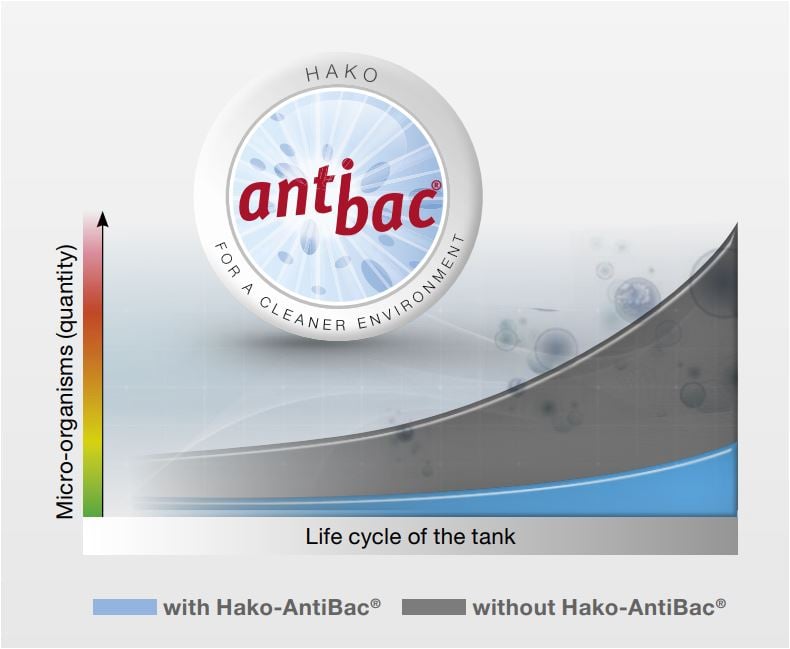 Benefits for contract cleaners
Improved workplace hygiene and protection of employees due to reduced contact with bacteria, fungus, spores, and unpleasant odors.
Hako-AntiBac®

makes meeting hygiene requirements much easier, without any additional cleaning effort.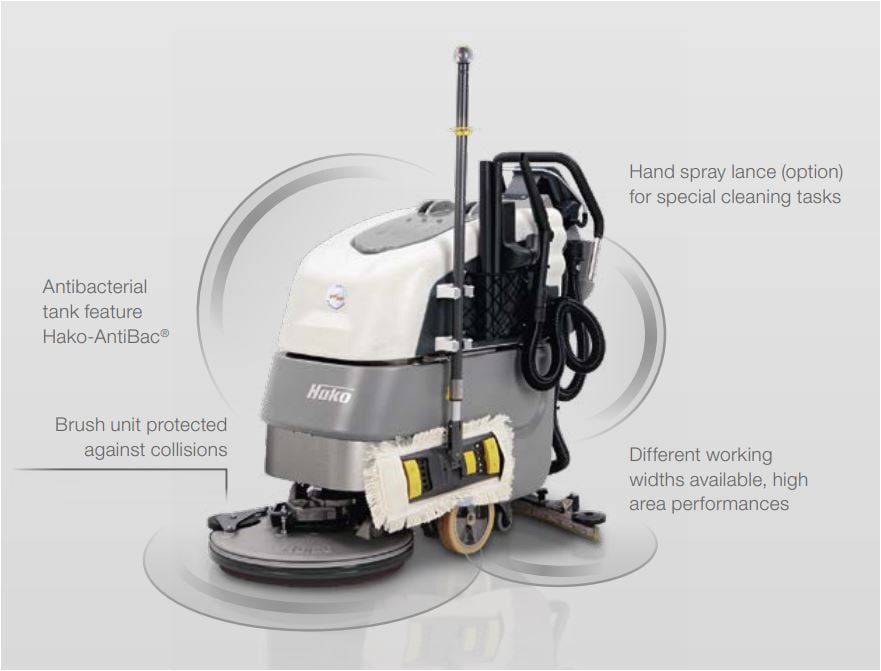 More benefits provided by Hako-AntiBac®:
• Improved hygiene and reduced odor development
• Protects your employees through reduced contact with micro-organisms
• Protects the environment and reduces costs through lower consumption of tank cleaning disinfectants
• Extends the tank's service life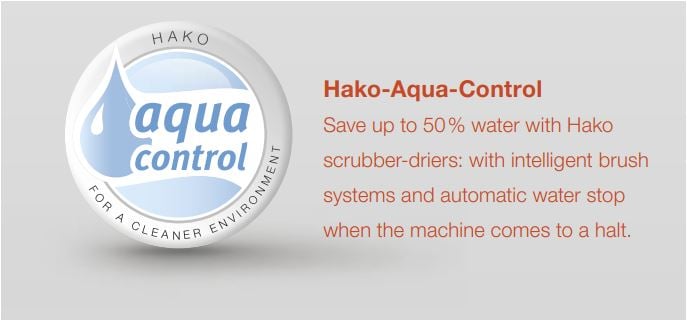 If you are interested in acquiring any type of industrial sweeper, floor scrubber, or vacuum cleaner, you can consult our catalog of industrial cleaning equipment. You can also contact us directly through our contact form and a specialist will advise you on the best option for your need, without compromise.