Hako Scrubmaster B3 - Flexible walk-behind scrubber
George Nahas, Market Specialist at Hako Australia in Victoria, had the opportunity to demonstrate how the Scrubmaster B3 is one of the best automatic floor scrubbers in the cleaning industry market. The demo was done in one of Melbourne's newest Aquatic Facilities.
Our client was looking for a machinery supply partner and also their current network was in need of a floor cleaning solution. The Scrubmaster B3 was a perfect solution for their areas of concern.
Impressive cleaning ability underneath the bathroom basins!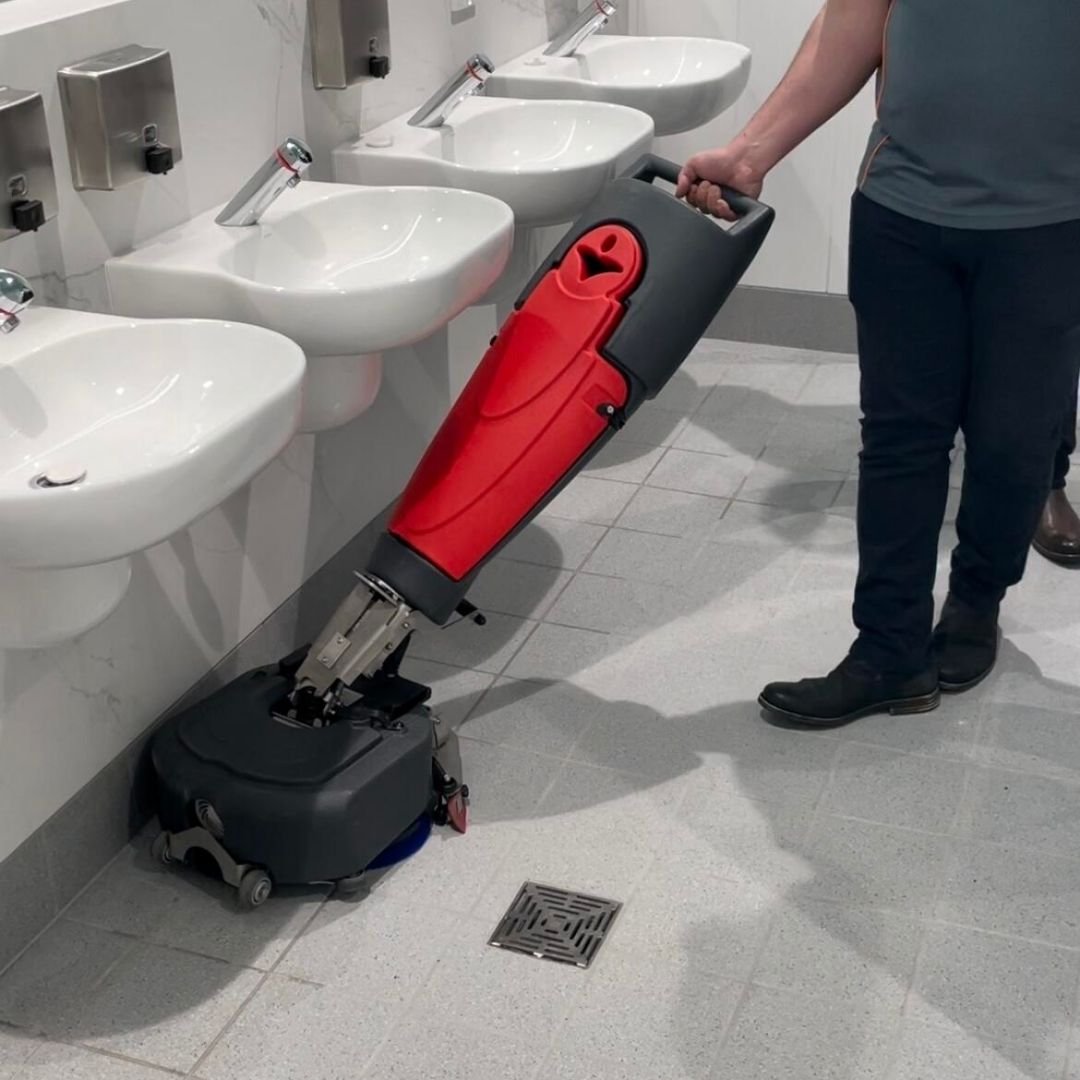 There is no doubt that the Hako Scrubmaster B3 is always in action getting underneath hard-to-reach places: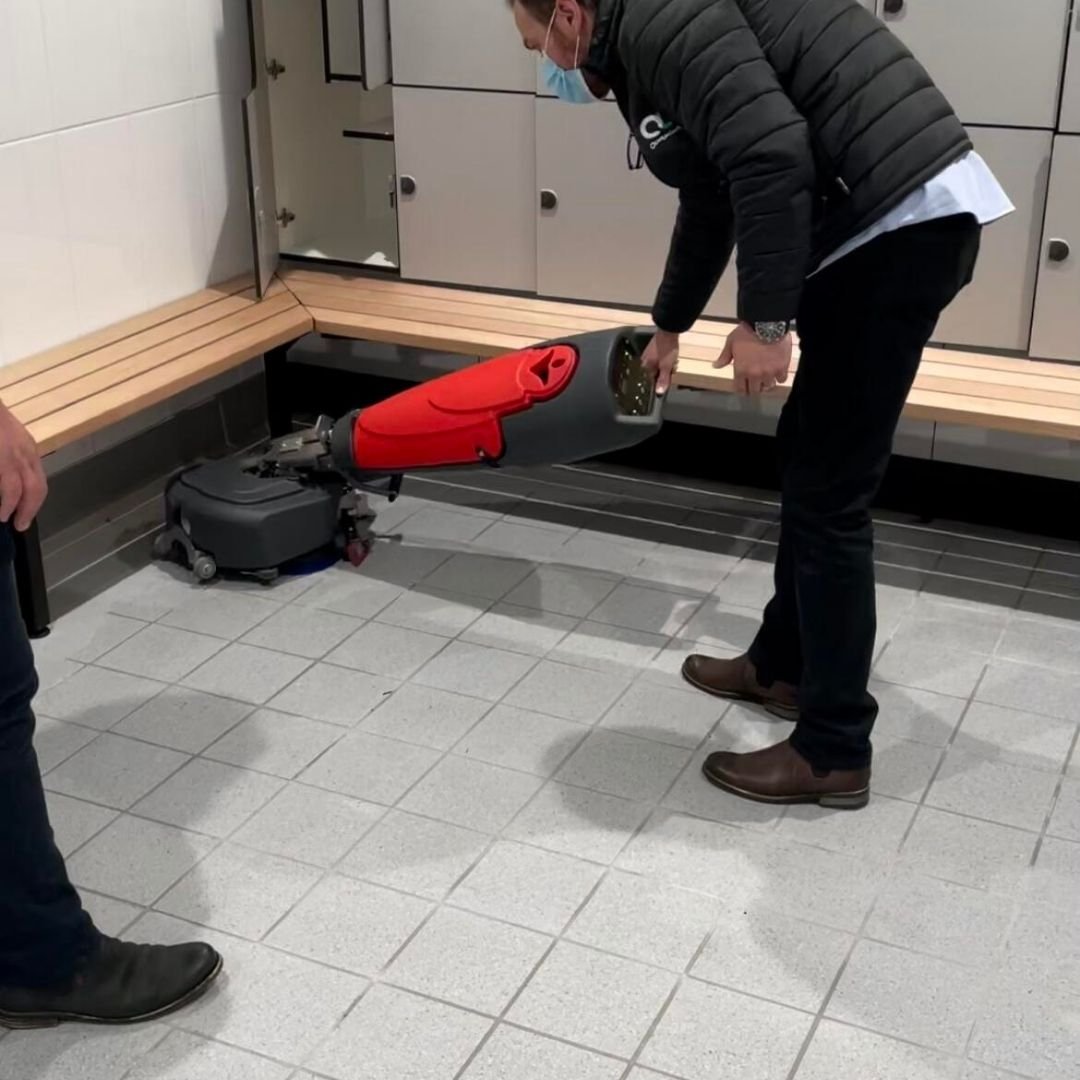 If you are interested in acquiring any type of industrial sweeper, floor scrubber, or vacuum cleaner, you can consult our catalog of industrial cleaning equipment. You can also contact us directly through our contact form and a specialist will advise you on the best option for your need, without compromise.