More flexibility in-floor cleaning
Extended application options for Hako Sweepmaster and Scrubmaster ride-on vacuum sweepers and scrubber-driers
First pre-cleaning, then scrubbing and drying
In areas where coarse dirt and light debris regularly accumulates in addition to dust and dirt, or where pre-cleaning is required, the scrubber-drier models Scrubmaster B175 R, B260 R, and B400 R can be equipped with Hako's quick-connect system and various tools for even more efficient working: A light-debris collector, different pre-sweep units featuring a broom or a mop, as well as a pre-sweep/vacuum unit (available only for Scrubmaster B175 R and B260 R) enable the operator to carry out different cleaning tasks in a single working step.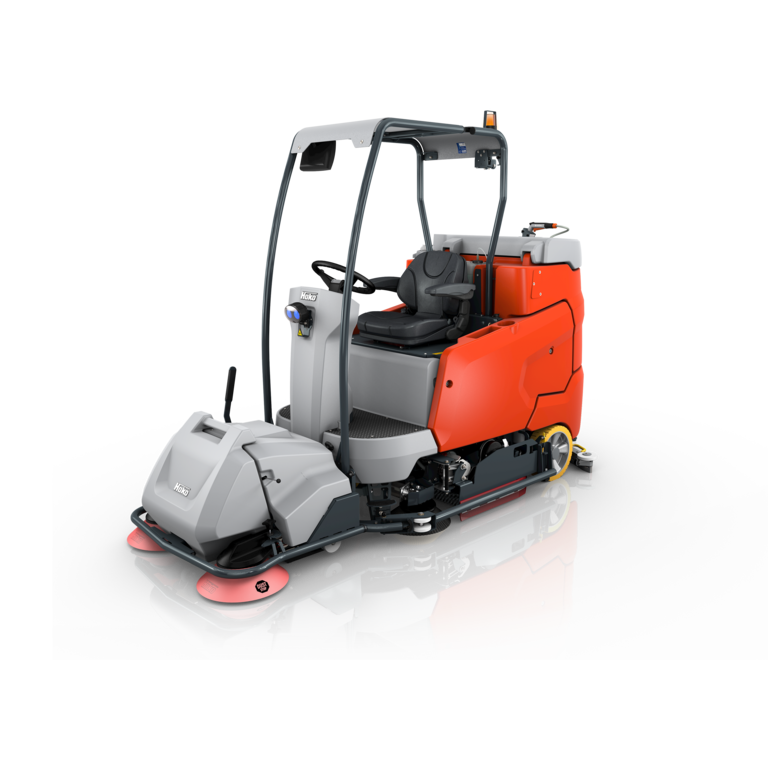 System solutions for even more application options!
Areas littered with light debris often require additional cleaning time and effort. Hako ride-on sweepers and scrubber-driers can be equipped with pre-cleaning tools or tools for special applications to ensure more efficient and cost-effective working. This is made possible by Hako's quick-connect system, which allows uncomplicated installation of additional tools for multifunctional applications. For even better cleaning
results in even less time!