One of the most useful clean appliances for keeping your business immaculate is a vacuum cleaner.
Cleaning carpets, curtains, and floor tiles are much easier, faster, and certainly more effective if done with a
Hako vacuum cleaner
.
If vacuuming is a chore that you don't enjoy doing, this step-by-step blog tutorial will help you to learn proper techniques, their benefits and also, how to master them.
So, if you're looking for simple techniques on how to vacuum, then this guide is for you.
Let's get started!
If you still don't have a vacuum cleaner,

now is the time to get one. At Hako, we offer many models to choose from. Thanks to Hako innovations, they have been made more

efficient

and

lighter

, so cleaning has become somewhat more pleasant.
Examine the Vacuum bag area: This is the important part of the device where all the dust gets deposited. Change the bag if it is full, and empty it if it is a reusable canister. If you forget to do this often, your vacuum will malfunction.


| | |
| --- | --- |
| | TIP: broom carpets and/or floors before vacuuming then will help you to get even more crumbs out of the way before your vacuum starts doing its job. |
Turn the vacuum on and push the vacuum forward and backward over your carpet, in slow, even strokes. If you move the vacuum too quickly it won't pick up dirt as well.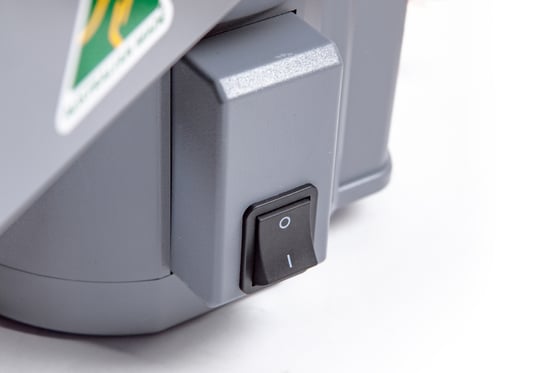 Use the vacuum's attachments such as the simple hose with exchangeable ends, to clean corners and under the edges of furniture. Hako vacuum cleaners have a series of attachments for these sorts of jobs.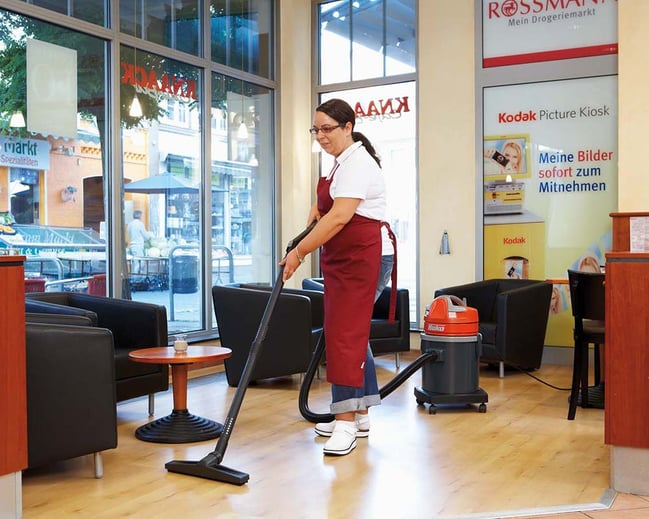 How often you vacuum depends on how often and large messes are in your business facilities. The minimum you should vacuum is once a week. According to health.com, using the right vacuum can make a big difference in reducing your allergies and asthma.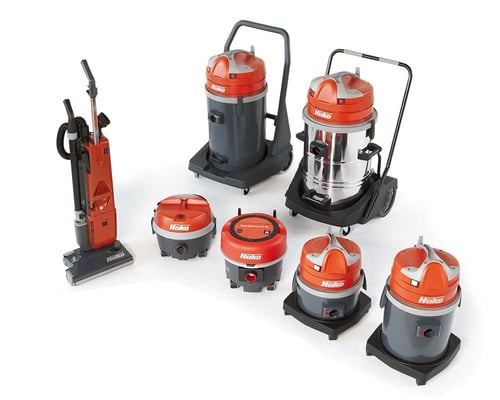 If you are interested in acquiring any type of industrial sweeper, floor scrubber, or vacuum cleaner, you can consult our catalog of industrial cleaning equipment. You can also contact us directly through our contact form and a specialist will advise you on the best option for your need, without compromise.