As a professional cleaner, understanding how to keep excellent floor care maintenance will help your organisation to look cleaner and safer for your clients and visitors.
The following tips are key to keep floors looking their best:
1. Your cleaning staff must be trained
Your team must be trained in proper floor care. Training should be provided to new and existing employees of your company for them to understand what your cleanliness standards are and how to operate the cleaning machines to achieve those standards. Having the equipment manufacturer provide the hands on training is the best way to achieve high standards.

However, with the current pandemic making it challenging for that face-to-face training, then online training portals become so critical today. Hako QR Code Training Portal Access provides simple, quick and in-situ training when and as the operator needs it.

With just one scan, the operator will access the machine's information and training video whilst with the machine.
2. Are you using the correct amount of detergents?
Using the right detergent, the right amount of detergent is crucial for a number of reasons. It must always be a 'low foaming' detergent when cleaning with an auto scrubber. High foaming detergents damage the vacuum motors. the foam gets drawn into the motor while scrubbing.
Too much detergent will also cause low foam detergents to foam up too much. So correct dilution is critical with specifically designed scrubbing machine detergents. Refer to the label for dilution rates. Hako's low-foaming, environmentally friendly (many HACCP approved) cleaning detergents are specifically designed for use in Hako cleaning machines. Hako offers you a wide range of cleaning detergents providing fast and efficient removal of different kinds of dirt. Hako dosing and filling systems contribute to a time-saving, efficient, and environmentally-friendly use of Hako's scrubber-driers.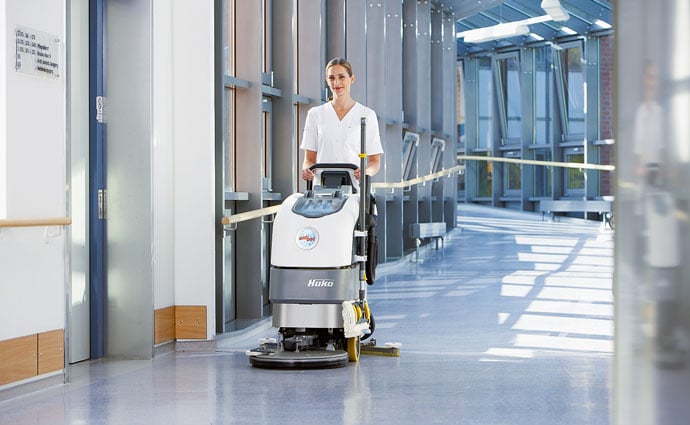 Incorrect dosing leads to less-than-perfect cleaning results. Overdosing puts additional strain on the materials, contaminates the wastewater, and increases the costs of cleaning detergents. Hako's dosing systems prevent under- or overdosing and the negative impacts thereof.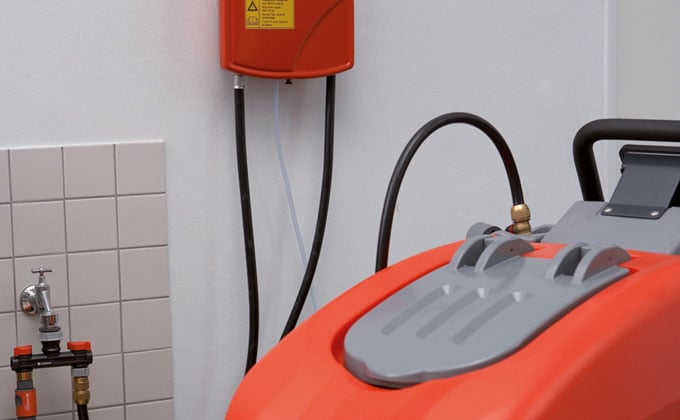 Filling the solution tank is time-consuming and ties the operator to the machine, which means losing valuable working time. Hako's filling systems allow using filling times more effectively and also shortening them significantly.
Following these tips will help you to avoid customer complaints. We recommend you to daily clean your floors to keep them clean with no dirt, dust, and debris.
If you are interested in acquiring any type of industrial sweeper, floor scrubber, or vacuum cleaner, you can consult our catalog of industrial cleaning equipment. You can also contact us directly through our contact form and a specialist will advise you on the best option for your need, without compromise.