More versatility for cleaning floors. Application options for Scrubmaster scrubbers and Sweepmaster Hako ride-on sweepers.
1 - Even better cleaning results in less time
Hako sweepers and scrubbers can be equipped with pre-sweeping tools, for more efficient and profitable work. Get professional floor cleaning with the Hako Quick Connect System which allows for quick and easy installation of additional tools for multi-functional applications on any surface.
With just one Hako professional scrubber or vacuum sweeper, complete a multitude of applications by changing tools in no time.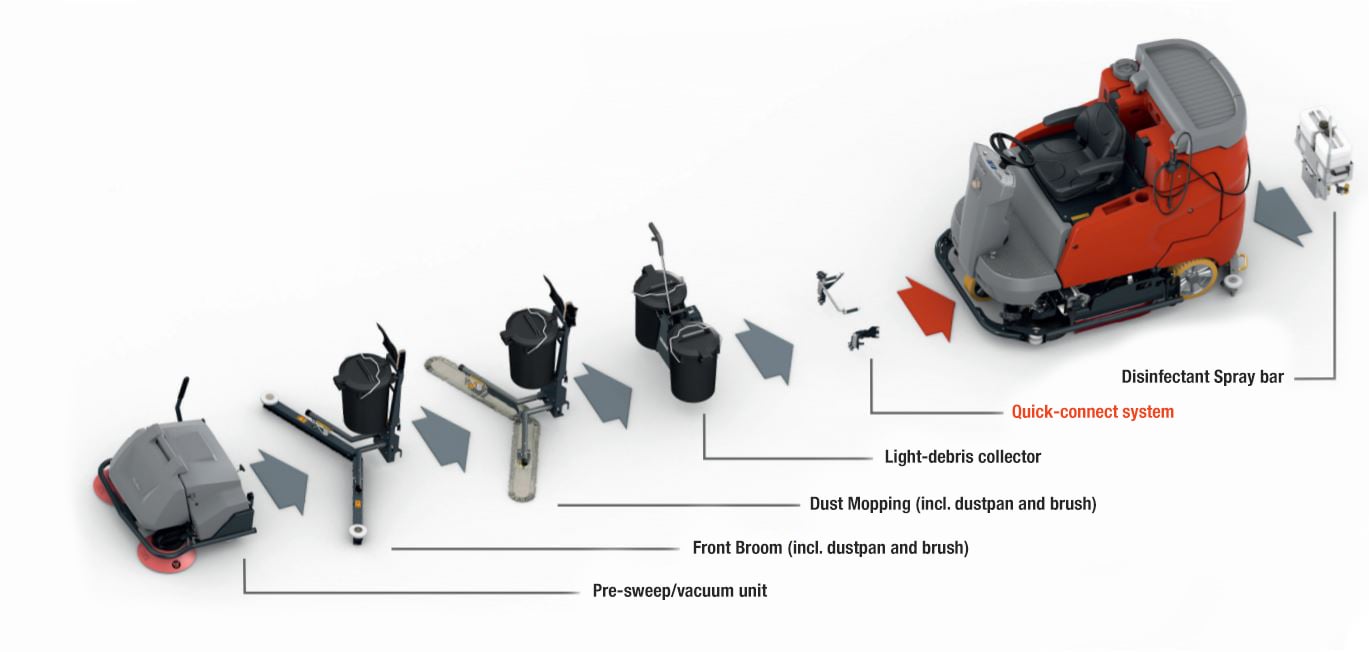 2 - Perform a double cleaning
For areas where dirt and light waste collects, equip your professional scrubbers to clean in one go!
Install the quick connect system on your Scrubmaster B175R, B260R, and B400R scrubbers with a lightweight waste collector, pre-sweep unit, scissor mop or mop, and pre-sweep vacuum unit (only available on our Scrubmaster B175R and B260R cleaning machines ).
The Sweepmaster 900 R and 980 R / RH sweepers can be upgraded with the "light waste collector" tool. Waste is picked up with tongs or collected in the trash.
3 - Perfect combination
A pre-sweep unit, optional on the B175R and B260R scrubbers, removes dirt before wet cleaning the floor. It is also available with the DustStop for dust-free sweeping.
4 - Cleaning and disinfection
A special option for disinfection can be installed at the rear of our machines, on the Scrubmaster B175R and B260R models (additional support required for the B175R). With this tool equipped with a manual spray lance, our machines are perfectly equipped to meet increasing hygiene requirements.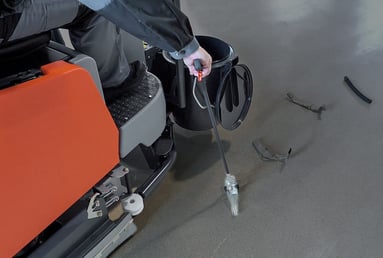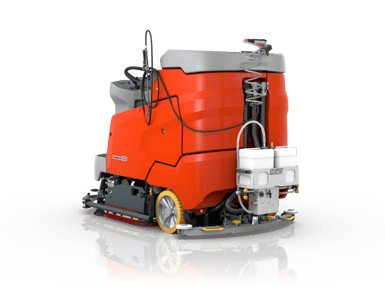 5 - Cleaning and disinfection
Save time and money with multifunctional sweepers and scrubbers
Tools connected quickly and intuitively, with no tools required
Optimizes cleaning results in less time

If you are interested in acquiring any type of industrial sweeper or floor scrubber, you can consult our catalog of industrial cleaning equipment. You can also contact us directly through our contact form and a specialist will advise you on the best option for your need, without compromise.